5 or 4 Course Hometown Chef Prepared Dinner at the Cottage

Comfort Getaway is pleased to announce a new Special offering to our Guests!
our Hometown Chef Cyna Anderson. Miss Cyna will prepare and serve our guests at either cottage with an incredible full 4 or 5 course dinner! Cyna is a wonderful chef and the menu she has prepared for you will complete your private setting at Comfort Getaway. The menu below will be prepared especially for our guests so reservations must be made at the time of booking.

Cyna will come to the cottage, prepare most on site, serve you on the deck or in the dining room and take away the dishes. All you do is enjoy a fabulous meal! So without further adieu browse the menu below - let us know when you book your reservation and we'll take it from there.

Text to 830 992-8634 Email: cyna.anderson@gmail.com

Appetizers


Mini French Cheese and Charcuterie platter
Spinach artichoke dip in a sourdough bread bowl
Mexican style shrimp cocktail
Baked Brie with seasonal fruit preserve

---
Salads

Mixed Salad with choice of dressing, and a dash of Mozzarella Cheese

Caprese Salad -Tomatoes, Fresh Mozzarella Cheese & Basil, topped with Balsamic Vinaigrette
Fresh Caesars Salad

---

Entrees


Brown Sugar Bourbon Glazed Salmon, served with Jasmine rice and Fresh Asparagus
Pork Chops with wine and roasted Garlic, served with Garlic mashed Potatoes, Fresh Green Beans and Fresh Steamed Carrots.
Green Chile Chicken with Cilantro Lime, Rice and Black Beans
Grilled Steak with Onion and Mild Blue Cheese Sauce, served with Broccoli, Garlic Mashed Potatoes.

---

Deserts

Giant Pazookie Topped with Vanilla Ice Cream
Banana Cream Parfait
Strawberry Shortcake
Each couple may select one from each category. If you wish to order separate Entrees add 25.00 to the cost of your dinner. Substitutions for vegetables please let Cyna know and she will work with you.
Beverage - Water, Ice Tea or if you prefer Wine, just let us know the type and we will purchase it for you. Cost of wine added to meal.
Cost per couple $155.00 (5 course dinner) $145.00 (4 course dinner) You may eliminate either the appetizer or desert with a 4 course dinner.
Payment will be collected by Cyna at the end of your dinner - All Credit cards accepted.
Reservations available 7 days a week at 7:30pm.
When your making your reservation please let us know, then 1 week prior to your arrival we will contact you regarding your dinner selections to confirm your dinner reservation. Bon Appetie!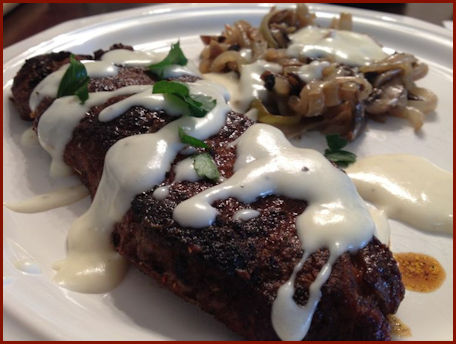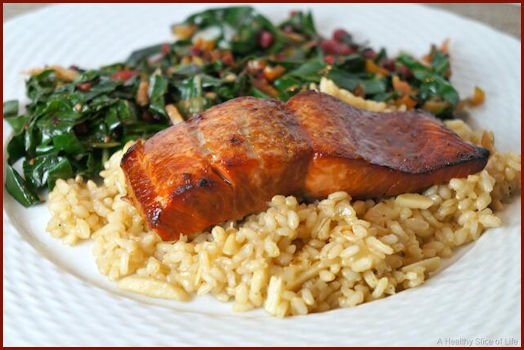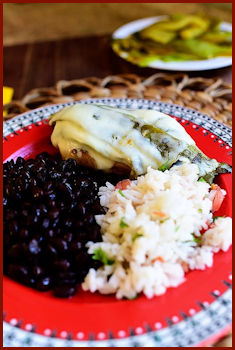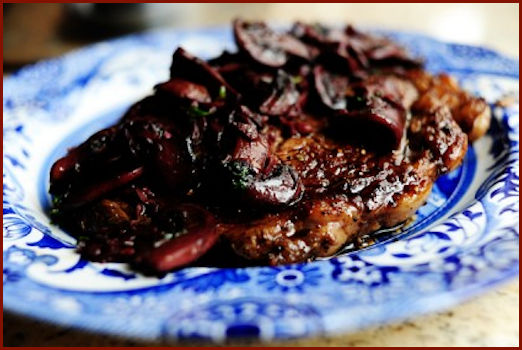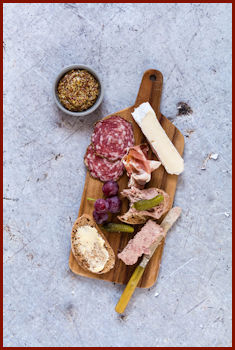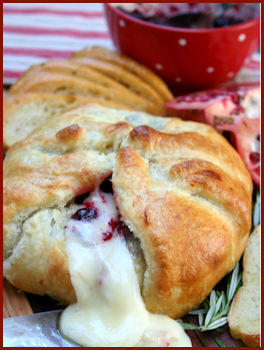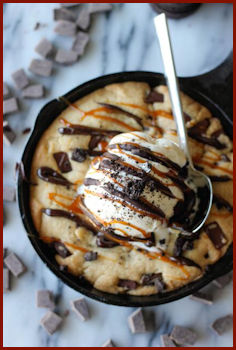 ---
Comfort Getaway Guesthouse ~ 109 Hope Rd. ~ Fredericksburg, TX ~
Phone: Linda's Cell: 830-431-0989 Jessie's Cell 830-431-1237
Site owned by A Comfort Getaway Guesthouse - All rights ® 2011
Design by Comfort Webs.com
Home Amenities Secret Hideaway Garden Cottage Rates & Reservations Reservation Calendar Specials
Policies Breakfast About Us Map & Directions Reviews Area Links Contact Us
View My Stats